I made one of these and the only problem is that with 'repeat' and 'delay' at max it goes beyond 'infinite loop' and quickly goes into an increasingly loud loop that sounds like its going to shake the amp and house apart. I can watch out for that. I can turn down one or the other to control it, but its hard to find that super long repeat spot.
Update: on both pedals it is the repeats that goes over the top, whether or not the delay is at the max.
I just built another one for a friend and it does the exact same thing. I'm thinking about maybe increasing resistance going into one pot or another or changing the pot level, but this is a pretty tight board for playing around. Any ideas?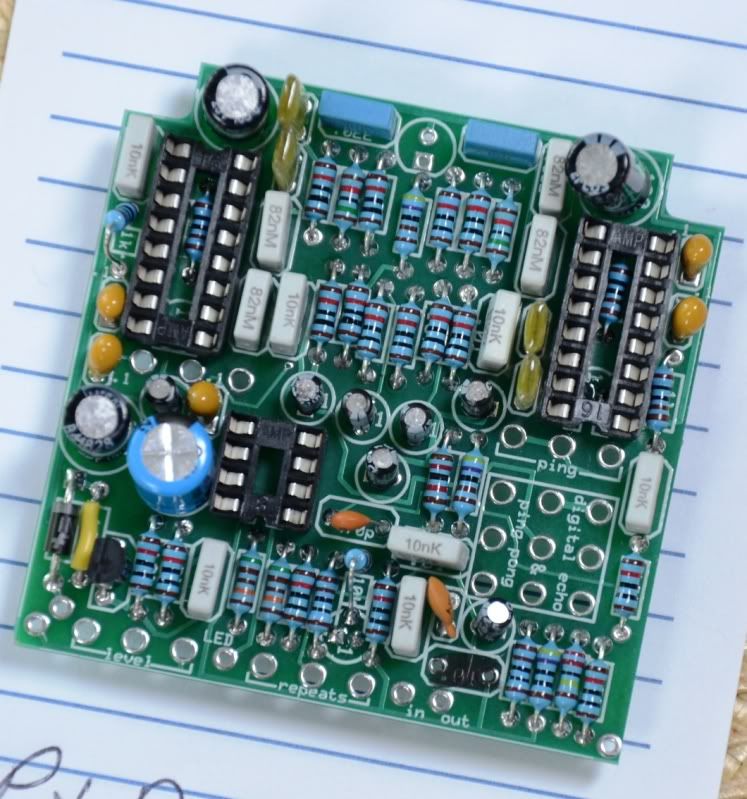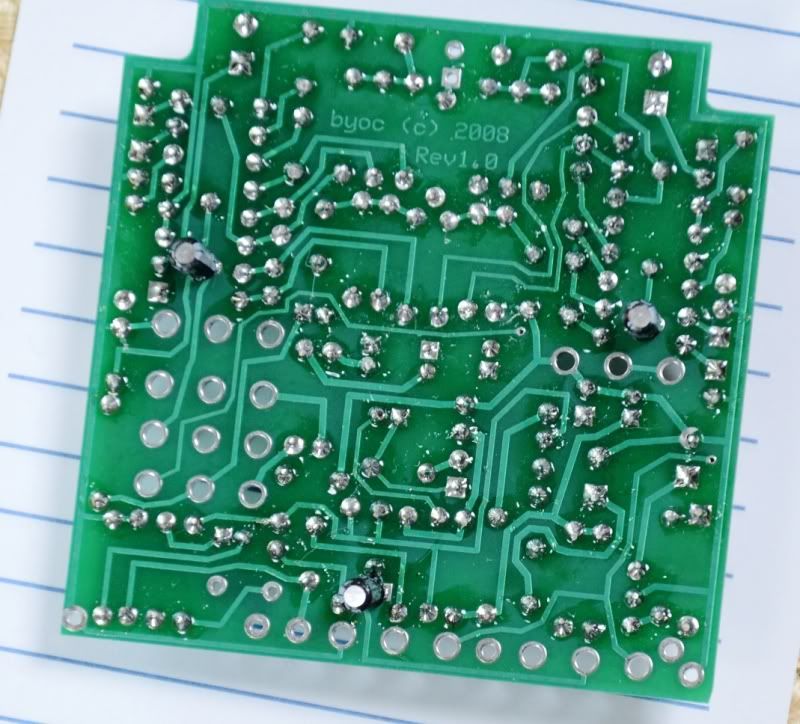 As a suggestion on this one, both times I got confused by the small disk caps, as my printer put the description for the second one on the next page and they are both circled in orange in the photos, so I somehow assume the first reference is to the second picture. I can tell them apart, I just jumbled the picture and description and put the 471 in the wrong place first. I also tend to have a different way of seeing things so maybe this is just my problem, but perhaps have both these caps in the same pic in the next iteration, circled with different colors would help.
This is a super fun pedal to play with and overall the instructions are super well done.