Hi so this is my first go at one of these, also my first time soldering(?) a circuit board so I was expecting problems.
Now, as the title would suggest the pedal works, that is - i get power, and the bypass works (led works). But I get no sound. When I dial in the knobs i got some scratch noises.
Also, when i put it in auto wah i first got a loud buzz and then nothing.
Now to the second problem, me being stupid using a bad tool to try to open up the screws on the knobs again pretty much crushed the screws.
After some other work with tools that most certainly aren't meant to open screws but in this case were mandatory I finaly got the knobs of. But leaving the pots (?) longer (don't really know how to explain, pics below.) Now are they ruined, fixable or does it even matter?
I appreciate any help that any of you can give me.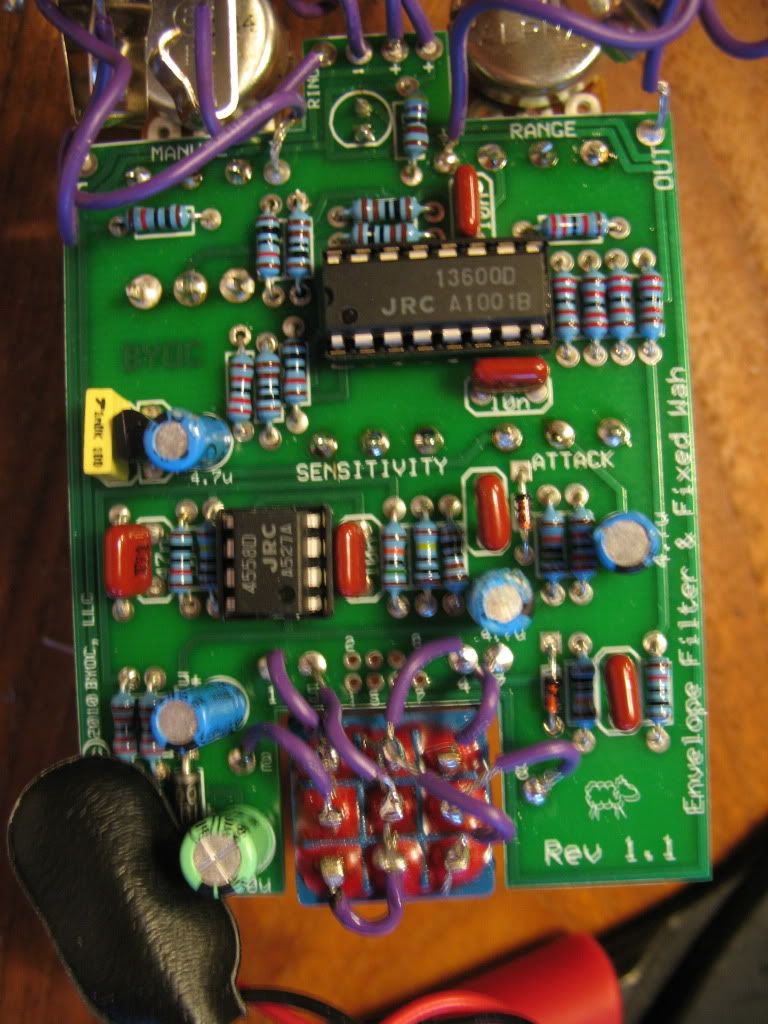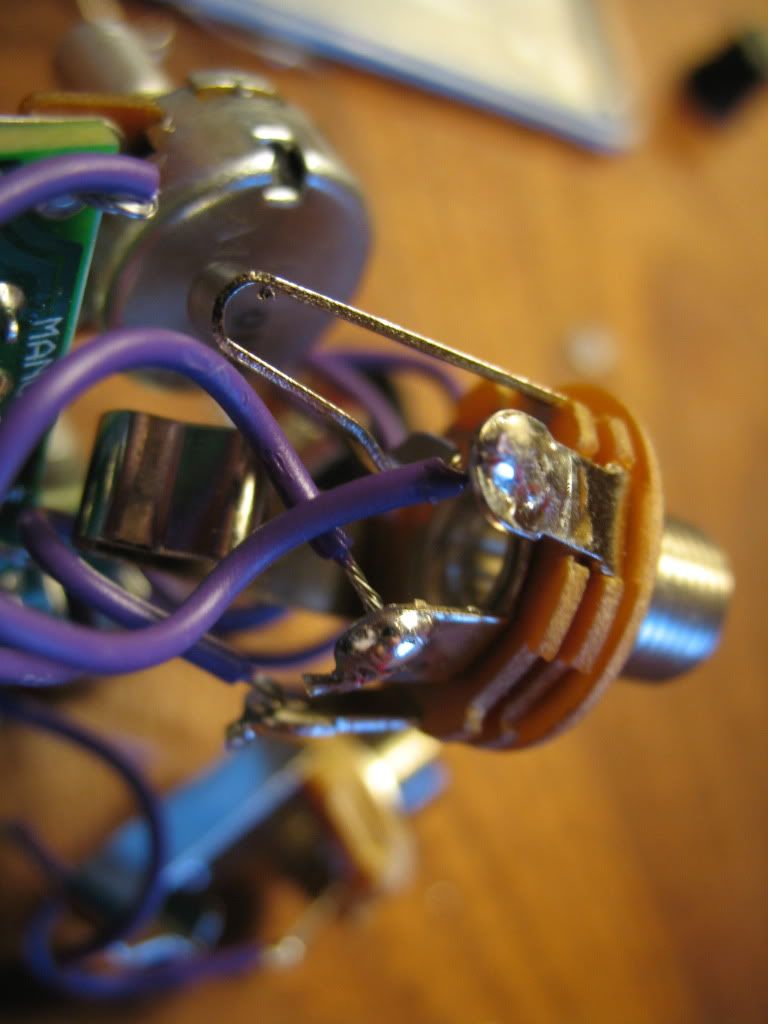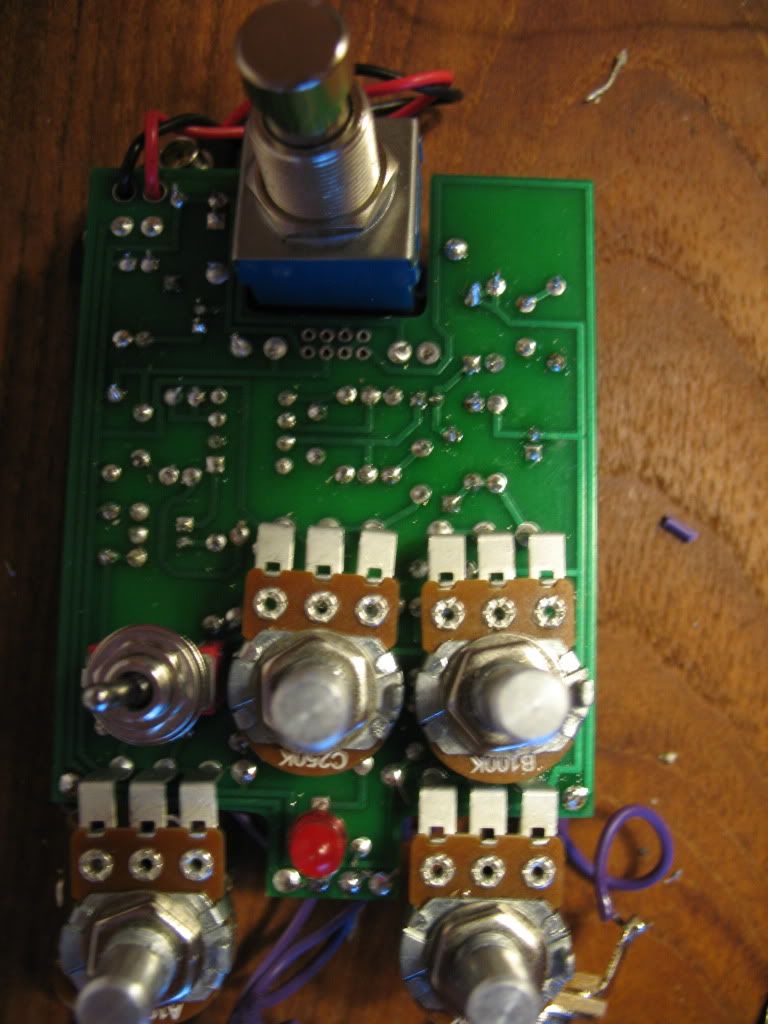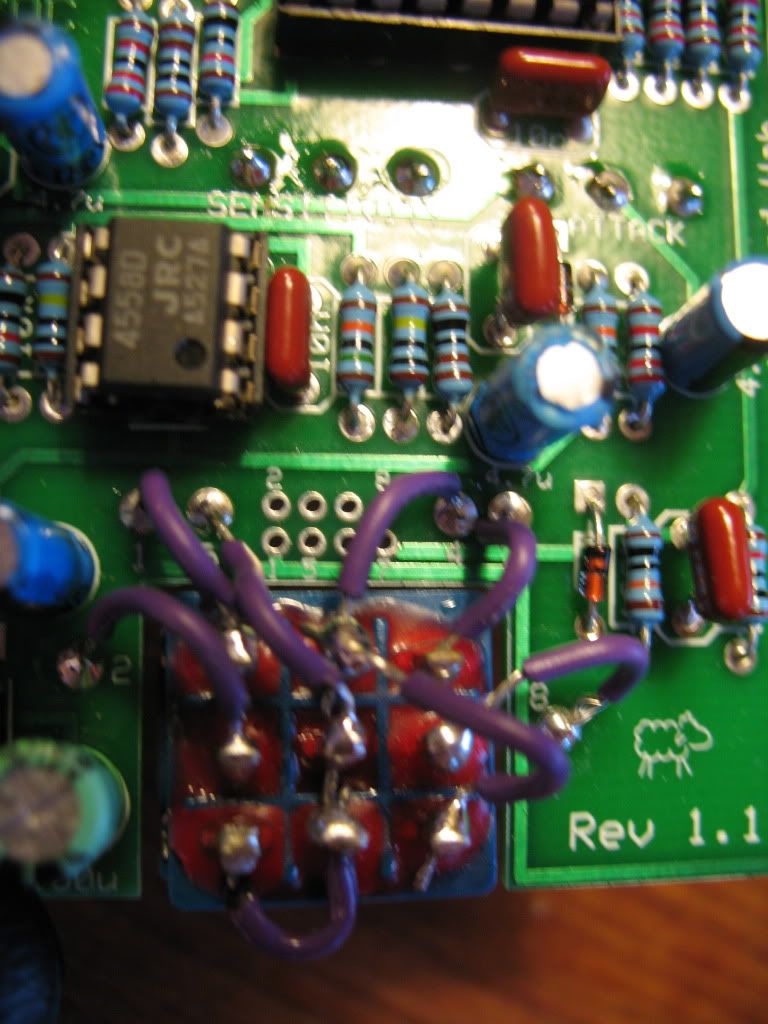 funny looking knobs
Sorry if the pictures are a bit blurry. Shaky hands and an old camera will do that I guess.