Here's my take on the Jordan Bosstone.
I've added swichable input caps and an on/off/on switch for 1N4001/none/led clipping.
The three sounds are quite distinctly different, and range from od to distortion to fuzz. It also cleans up well in either the none or led clipping settings.
You can add a fuzz control by simply placing a pot on the input as a pregain too.
For a (reasonably) low parts count, I think it sounds tremendous.
This layout has been tweeked a little since I built my prototype, but should be fine. If anyone verifies it before I do please let me know.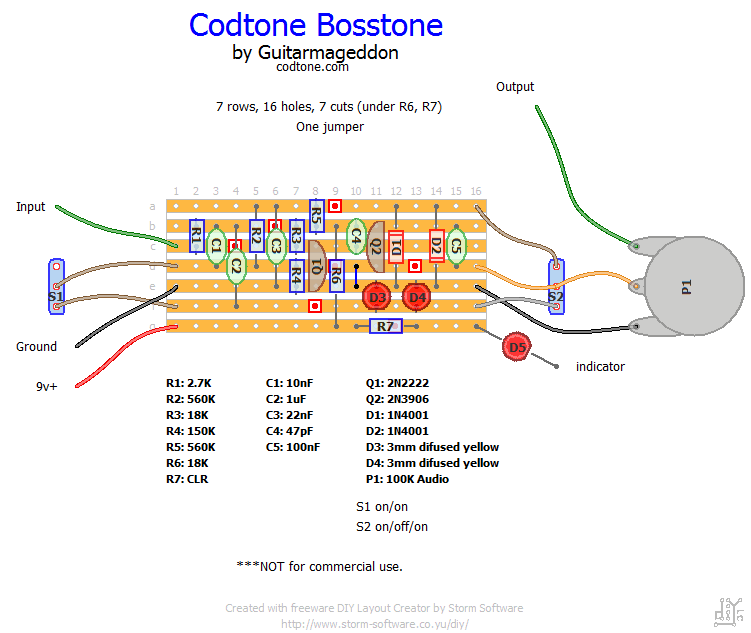 I did a real quick clip of it, only the 'no clipping' setting.
It was still on the breadboard at that stage, when I box it up I'll do a more comprehensive demo.