The LED and pots should be on the solder side of the board, and the component side should face up out of the back of the enclosure. But as long as you have the I/O jacks wired correctly and you're plugging your guitar into the input, this wouldn't cause your problem. Here are a couple of photos--the COD is on the right in the second photo:
EDIT: Just noticed that you have this mounted in a different enclosure.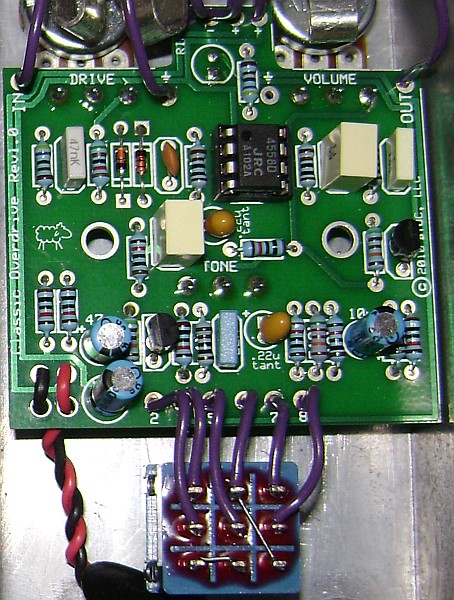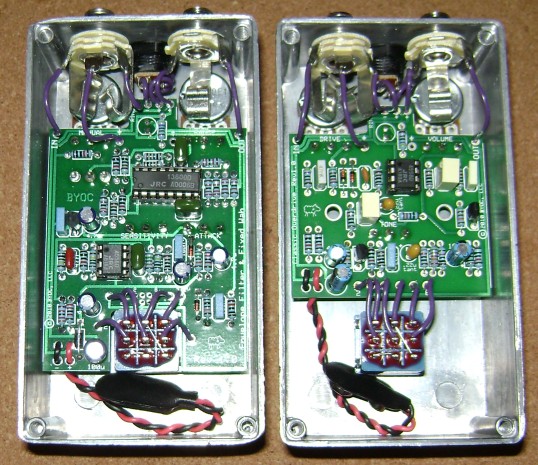 Can't really see how your footswitch is wired from these photos, and would like to see that.
Do you have a multimeter available to check continuities and voltages?