Here she is, my new guitar. Recieved about a month ago.
A 1978 Tokai Les Paul Reborn.
Specs:
imported from Japan
nitro finish
original Gotoh PAF's
fret edge binding
1 piece mahogany back
2 piece maple top
1 piece mahogany neck
brazilian rosewood board
new tonepros klusons installed after these photos
russian PIO caps installed.
Sounds fecking glorious, and the feel is to die for. Somewhere between a '58 and a '59 profile. Fat, but not too big.
Best Les Paul I've had, one of the best I've played. The Japanese made incredible stuff.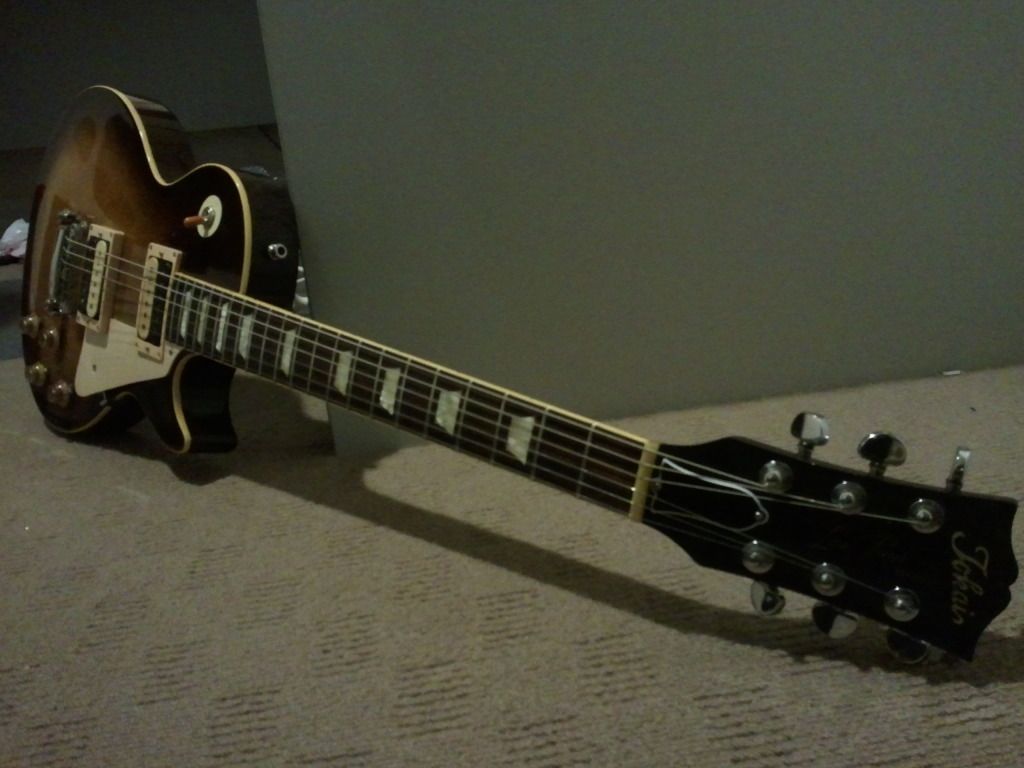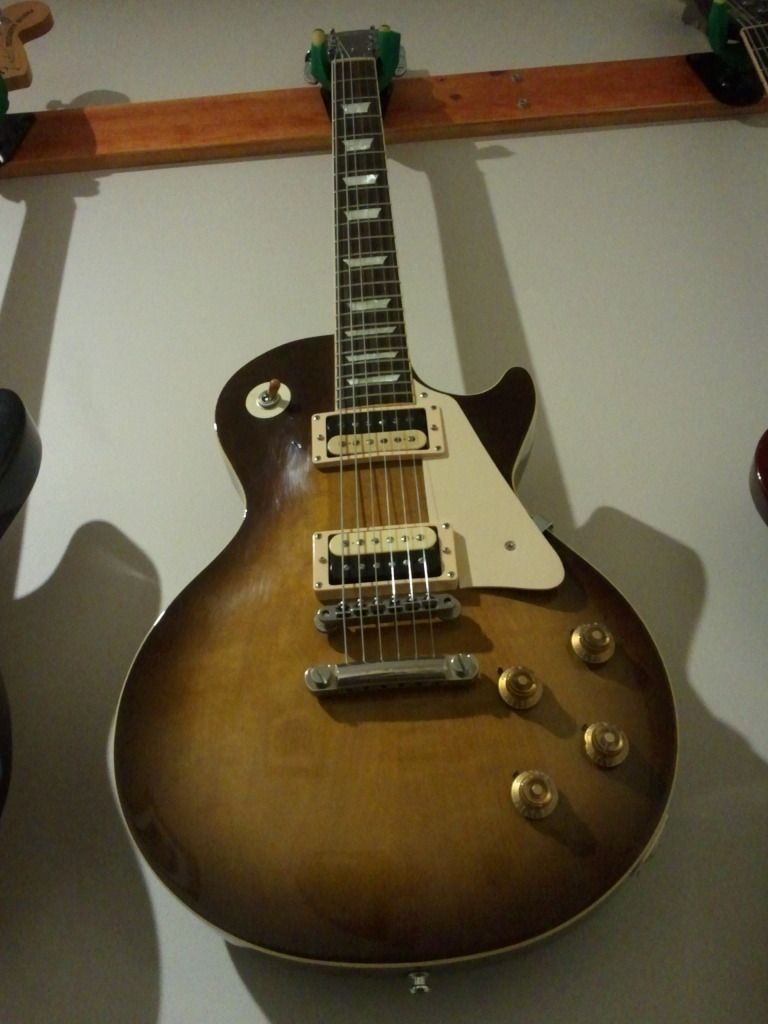 Family shot: (The Tele is being converted to late 70's Tele Custom specs)

_________________


tonedeaf wrote:

If you like it, boom - there's your last glory hole filled.