That's right.. after countless hours of experimentation and just as many sleepless nights, I'm finally ready to unleash to the world..
The Super Ultimate Deluxe LED Tester Workstation (Pro-Edition)
VERSION 2.0!!!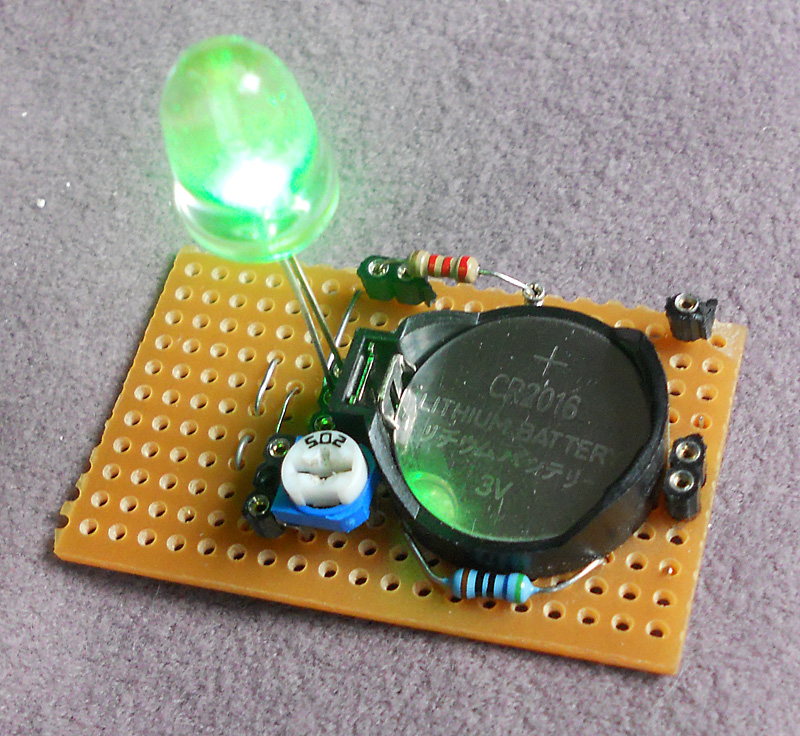 This one includes a
5K trimpot in series with a 560ohm resistor
(for minimum LED protection). This allows you to dial in the
exact brightness
you want (a feature built into most of my production pedals).
Not only that, but there are sockets underneath the trimpot for
probing with your DMM
to find out
exactly
what resistance your favorite brightness is!
Then you can double-check that resistance value by heading over to the other side and plugging in a
fixed resistor
to test.
And of course if you just want to check if an LED is working or not, simply use the on-board
3V coin battery
"I thought the SUDLEDTW-PE (v.1.0) was crazy-cool, but it's really a piece of shit compared to the

SUDLEDTW-PE V.2.0

! It's pure unadulterated f*#king genius!"
-me

_________________
EricBarao.com | Facebook Artist Page


OTRFX Website | OTRFX on Facebook
________________________________________________________