Technically this is my second build. I actually finished this some time last year around late summer/fall. It was my first attempt at hand painting (the Superfuzz). I don't think I will be doing that again. I painted it with gold metal paint. It's also my first attempt at Ink Stamps. I am now slightly obsessed with ink stamps.
As for the paint job, I was going to make all one color (the orange). While I was in the middle of painting it Duplicolor changed there line and discontinued that color. Of course I found this out when I went to go buy one more can to finish it up.
So to remedy this I made it two tone and actually like how it turned out.
Sorry for the crappy pics, had to use my cell phone. My digital camera bit the dust. That's also partly why it took me so long to put it up.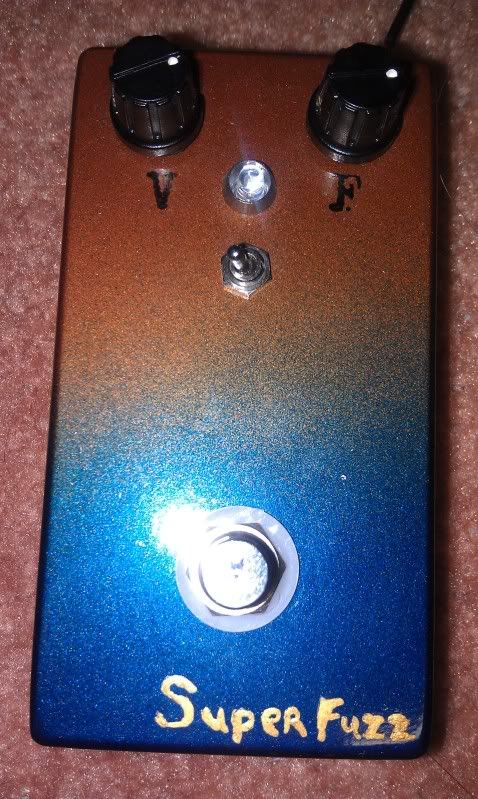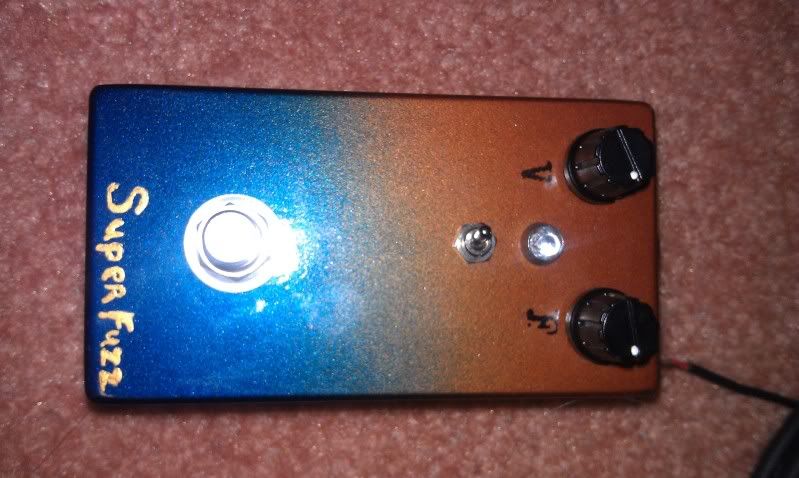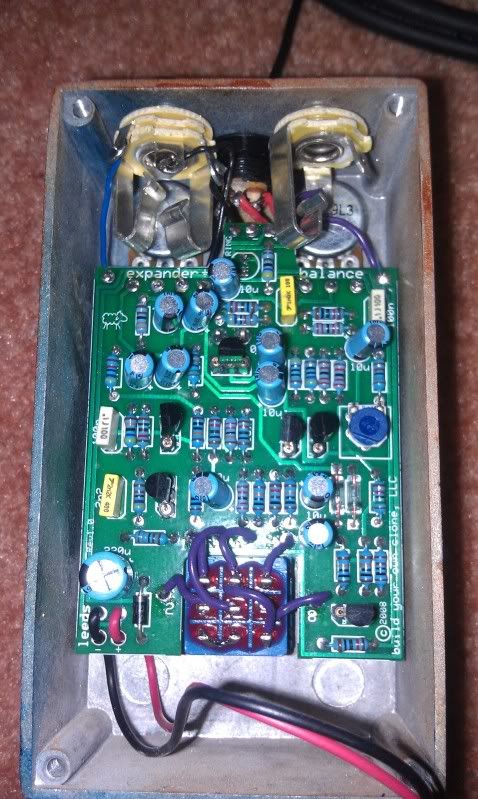 I am working on building a bass right now which is why I haven't built any pedals in a while (only so much money to go around) . But I have 4 circuits ready to go and hopefully should be done soon!