first is a ping pong running into the oldschool byoc delay. shit sounds great. built it for a buddy who plays pedal steel and organ for City and Colour. they play arenas and shit. this pedals been to Europe for 6 wks and 6 weeks in the USA on tour as well, it came back though, chipped to shit so i repainted it, also the 1st 3pdt was popping like a whore after a while, something inside it had shorted i guess, every time you pushed the PP it popped super loud. replaced the switch and its fine again. weird
When i built it, he said he would always be running an adapter, now he wants room for a battery in there. gonna clean up the wiring a bit, zip-tye it all up and add the batt snap. gona see how long a fresh 9v will run 2 delays circuits, any guesses?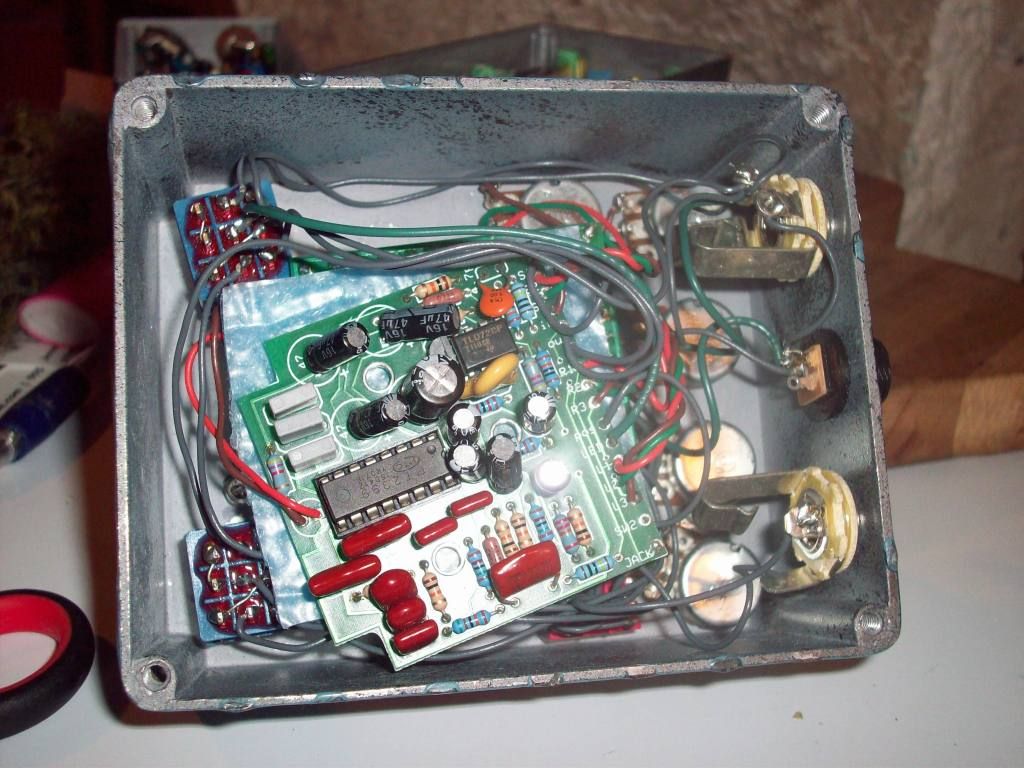 next is a lazy sprocket that i built years ago and decided to rehouse. 1590b with metallic blue and then the clear glitter spray over it. this one turned out pretty good i think. took me some reckenin' and some figurin' but i got all the jacks in the top. and forgot to take that pic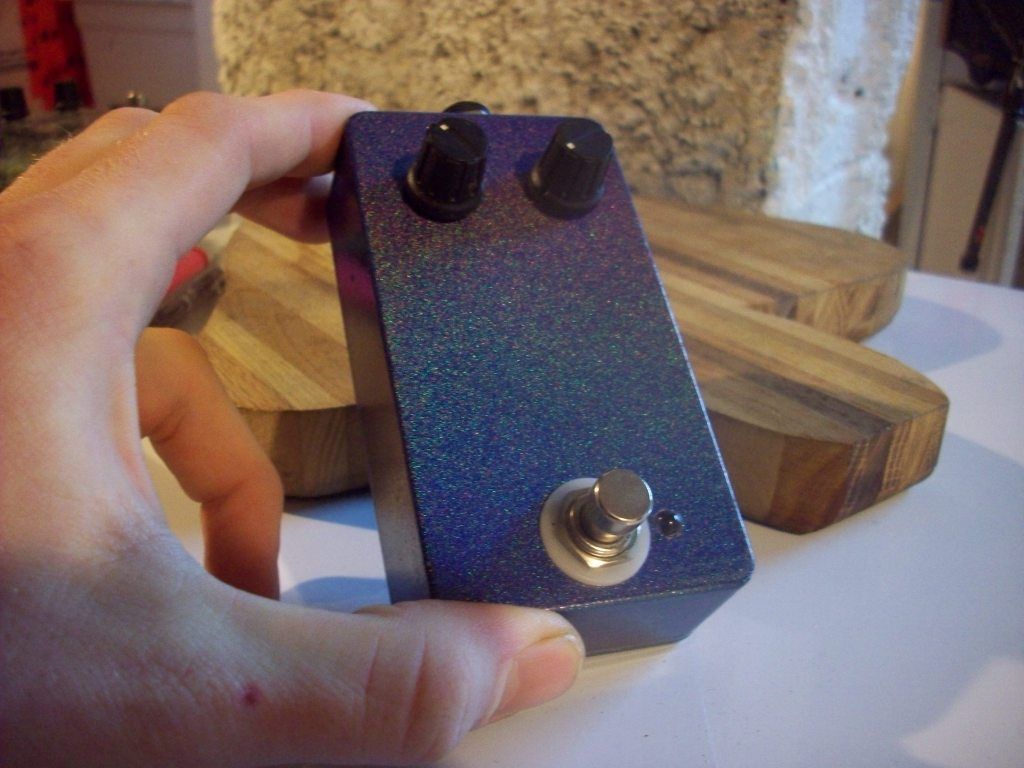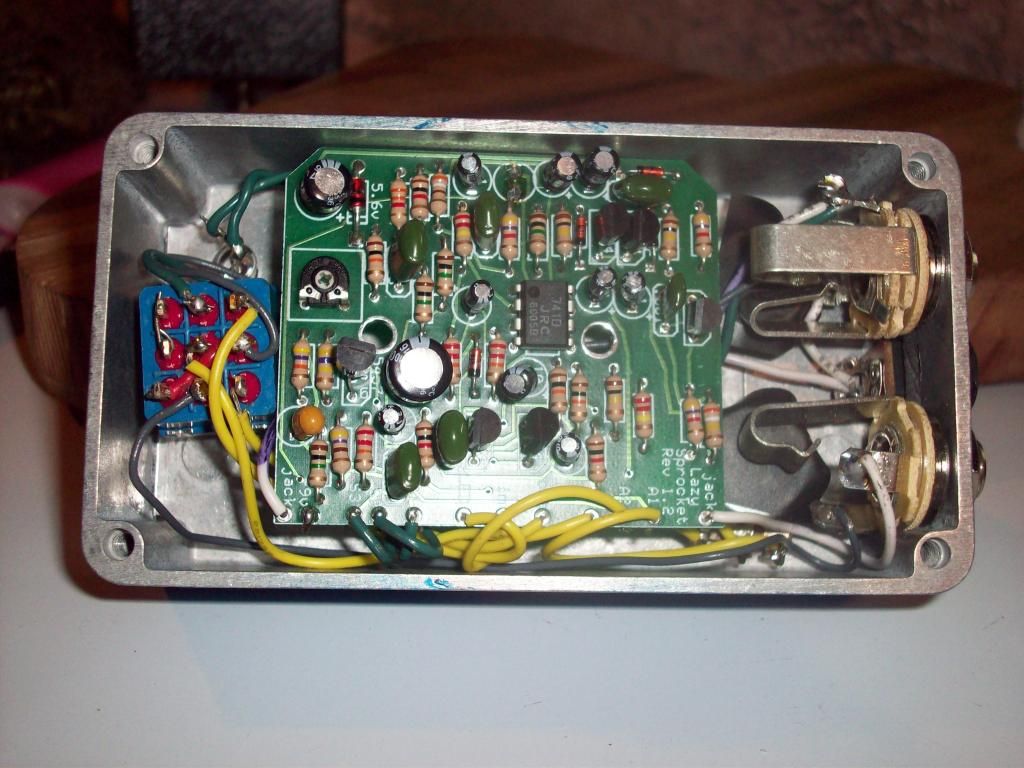 then i did a ping pong for myself, cuz they sound great. neat paint, the macro mode on my shitass kodak *almost* picks up the depth but not really. the back is with another 1411D thats gonna have an Aeon drive in it eventually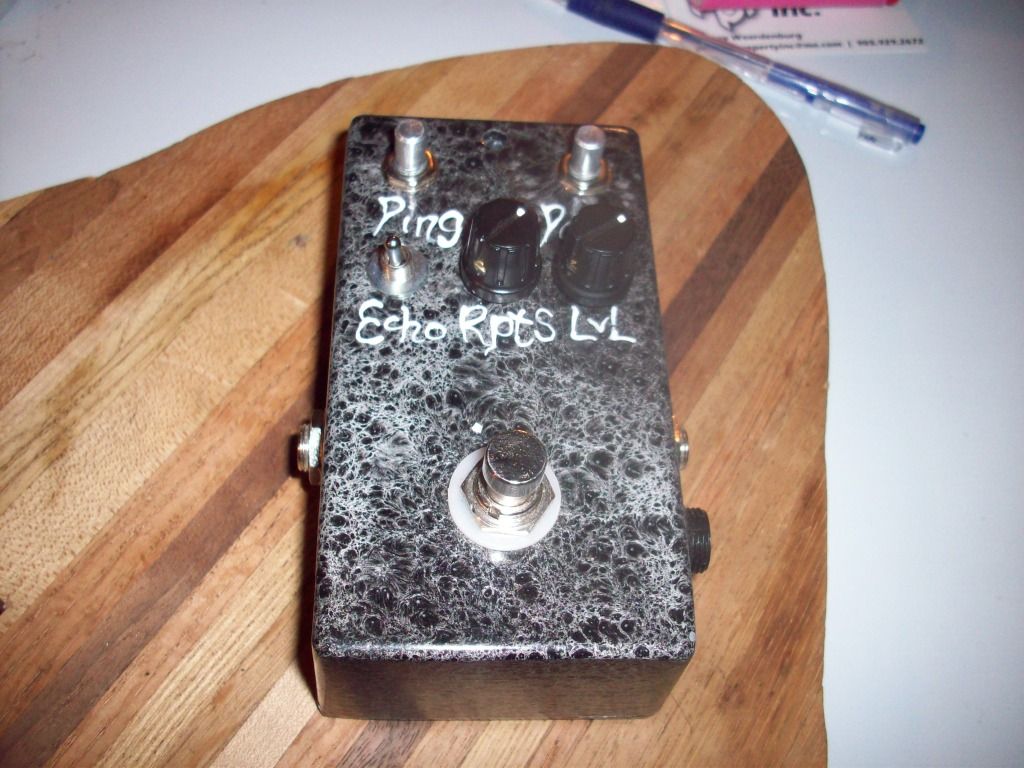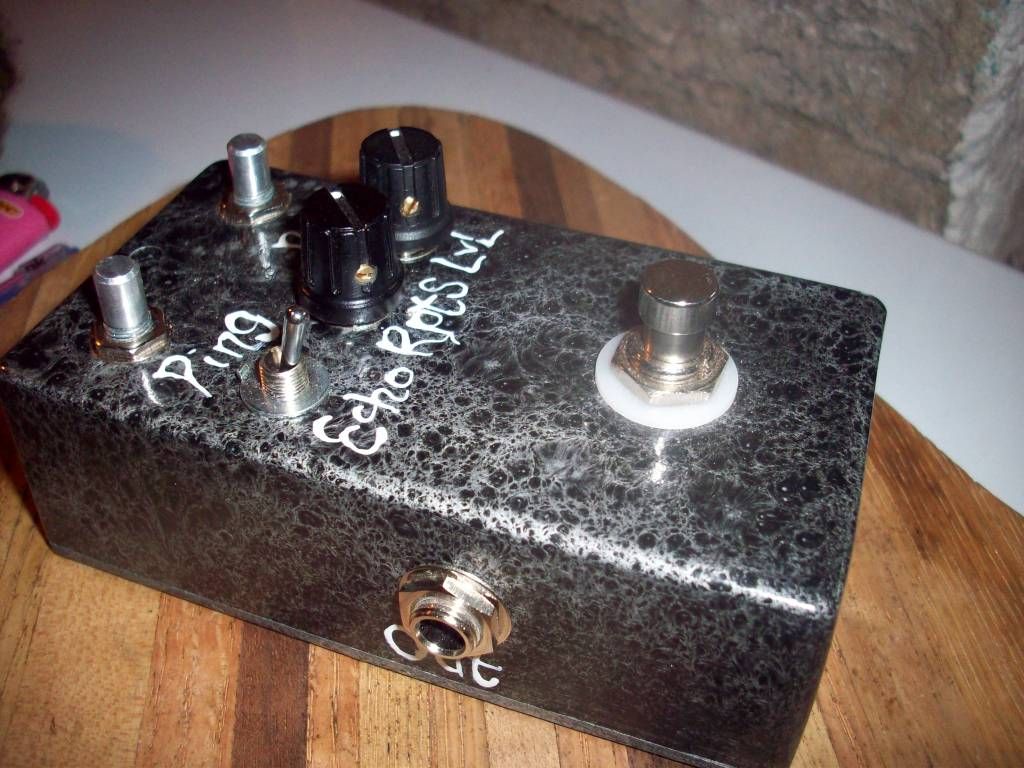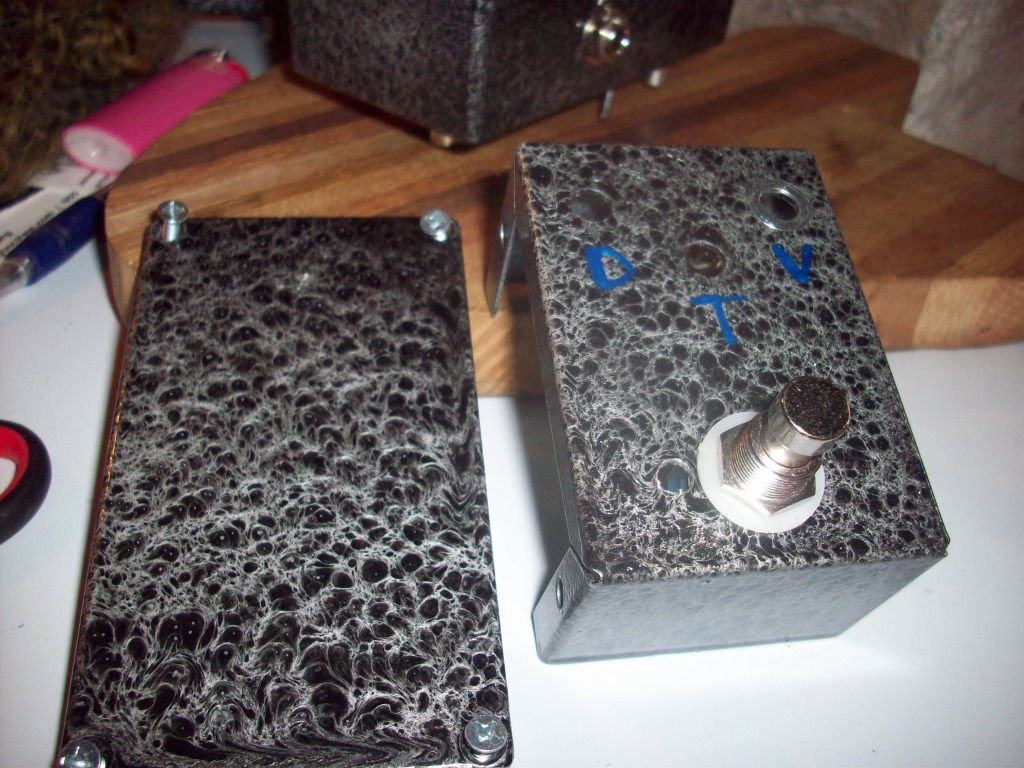 Puni-vibe on a byoc phaser board. just the stock caps from the punivibe thread. its an ok vibe but i dont LOVE it. in fact id almost say i like the vibe mode on the old phaser royale better than the punivibe? again, weird paint. white base and then some black hammered over, looks snowy, no?