I dug out my first electric guitar, purchased used sometime in the mid 1980's. It's an Alvarez
I don't remember many good points about this guitar, and the electronics were always screwy, but the neck feels pretty good actually, so I'm considering gutting and rebuilding it into a decent metal guitar- floyd rose etc.
Step 1: evaluating what's inside. Here's a picture of some active electronics: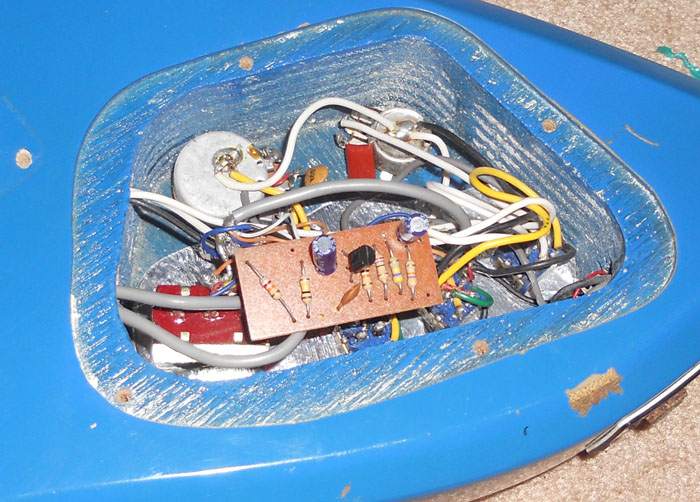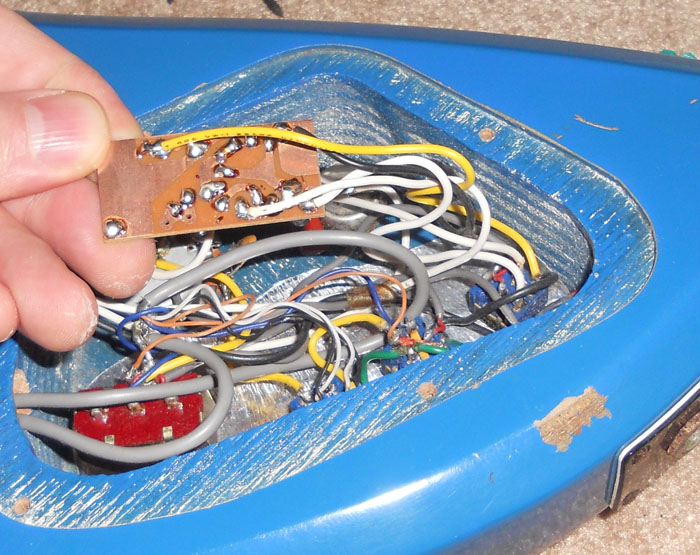 I never knew what this was all about as a teenager, some 'mystery' device
Looks to be a transistor buffer? Any other guesses? It's wired to a toggle switch. It's a mess in there.. three mini toggle switches in total (not including pickup selector switch), two humbuckers of unknown origin.. I have no idea how this guitar is wired, but I don't think half of it even works currently..
Here's the overall guitar.. spiderweb FTW
:


_________________
EricBarao.com | Facebook Artist Page


OTRFX Website | OTRFX on Facebook
________________________________________________________