Over all your solder joints looks pretty good but I still see several that are suspect. The soldering of the stomp switch lugs is a mess. The soldering isn't very good and you shouldn't have stray strands of wire all over the place. This is poor wire dressing. Have you given this thread a read?
viewtopic.php?f=9&t=6401
The two solder joints in the lower right corner of this photo with the leads sticking thru them look suspect...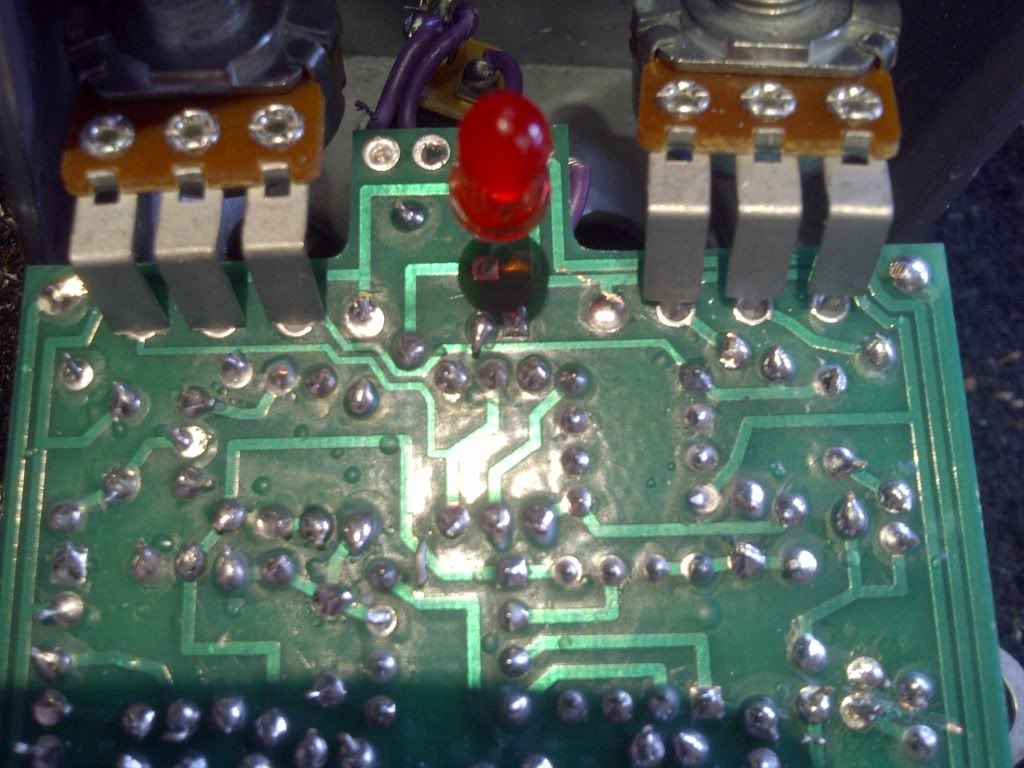 And the one in the upper right corner of this photo with the lead sticking thru it...
I'd recommend going back over all your solder joints. Some that look like a spike need to be re-done since they are possibly cold joints. Any joints that look like a donut with the lead pocking thru the center are also suspect. You should also clean the spatter off the board. These little blobs of solder can create shorts. Someone that isn't colorblind will have to confirm if you have all your resistors placed correctly.